The Town of San Lorenzo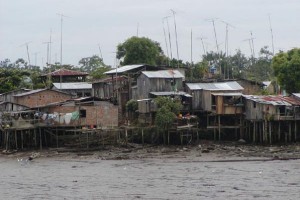 San Lorenzo is located on the northern coast of Ecuador in the province of Esmeraldas. The town has a population of around 30,000 and lies approximately 8 miles from the Colombian border.
San Lorenzo is one of the poorer areas of the country. Many who live in this area make their livings from fishing or collecting shellfish in the surrounding mangroves. In recent years, San Lorenzo has also become the home to several African palm cultivators, and this is also a source of work for several thousand San Lorenzans.
The Clinic
The clinic is located just outside the town of San Lorenzo on a piece of land donated by the city. The clinic is owned by Fundacion Cordero (Lamb Foundation) and is directed by Dr. Jane M. Weaver, a board-certified general surgeon. Through careful and prayerful work, Dr. Jane has expanded the ministry of the clinic to include eye care, dentistry, general medicine and general surgery. With the help of a dedicated staff, the clinic is offers services and medical care that have not been available in San Lorenzo until now. As a result of their efforts, the clinic is now the preferred place to go for healthcare in and around San Lorenzo.
Next >>> History of the San Lorenzo Clinic