Latin American Missions Board, Inc. (LAMB) is a non-profit religious organization that was formed in July, 2000 to:
Provide medical and humanitarian aid to underserved areas of Latin America,
Help individuals participate in the work of missionaries,
Provide an effective way to get needed financial support to the missions field, and
Support a variety of outreaches and short-term trips to meet specific needs.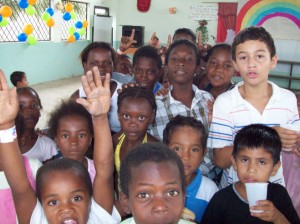 We cannot all be missionaries. We may lack the calling, opportunity or skills to effectively serve on the missions field. However, when we help make it possible for someone to get to the field who DOES have the calling, opportunity and skills, we become a partner with him or her. Whatever the missionary is able to accomplish, we share in that accomplishment. We are partners together! That is what makes missionary giving so exciting.
LAMB exists to help people partner with missionaries in Latin American countries. A few of the things Latin American Missions Board has been able to accomplish include:
Providing financial support for a medical clinic in a very poor area of Ecuador (The San Lorenzo Clinic).
Helping construct a new two-story building at the San Lorenzo Clinic
Organizing short-term missions trips for medical teams to provide specialized care in San Lorenzo
Helping fund the education of five Ecuadorian young people, including two who are pursuing health care degrees.
Providing health care and medications to those who cannot afford them
Helping to finance the life-saving heart surgery for a four-year old girl.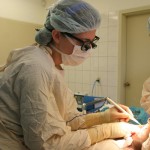 In the future, LAMB will continue these type of outreaches and expand into new areas of ministry.
If you would like more information about the ministry of Latin American Missions Board, please visit the other pages in this web site.
To stay informed about Latin American Missions Board and the work of Dr. Jane Weaver, please subscribe to our E-mail Newsletter or Click Here to Contact Us.