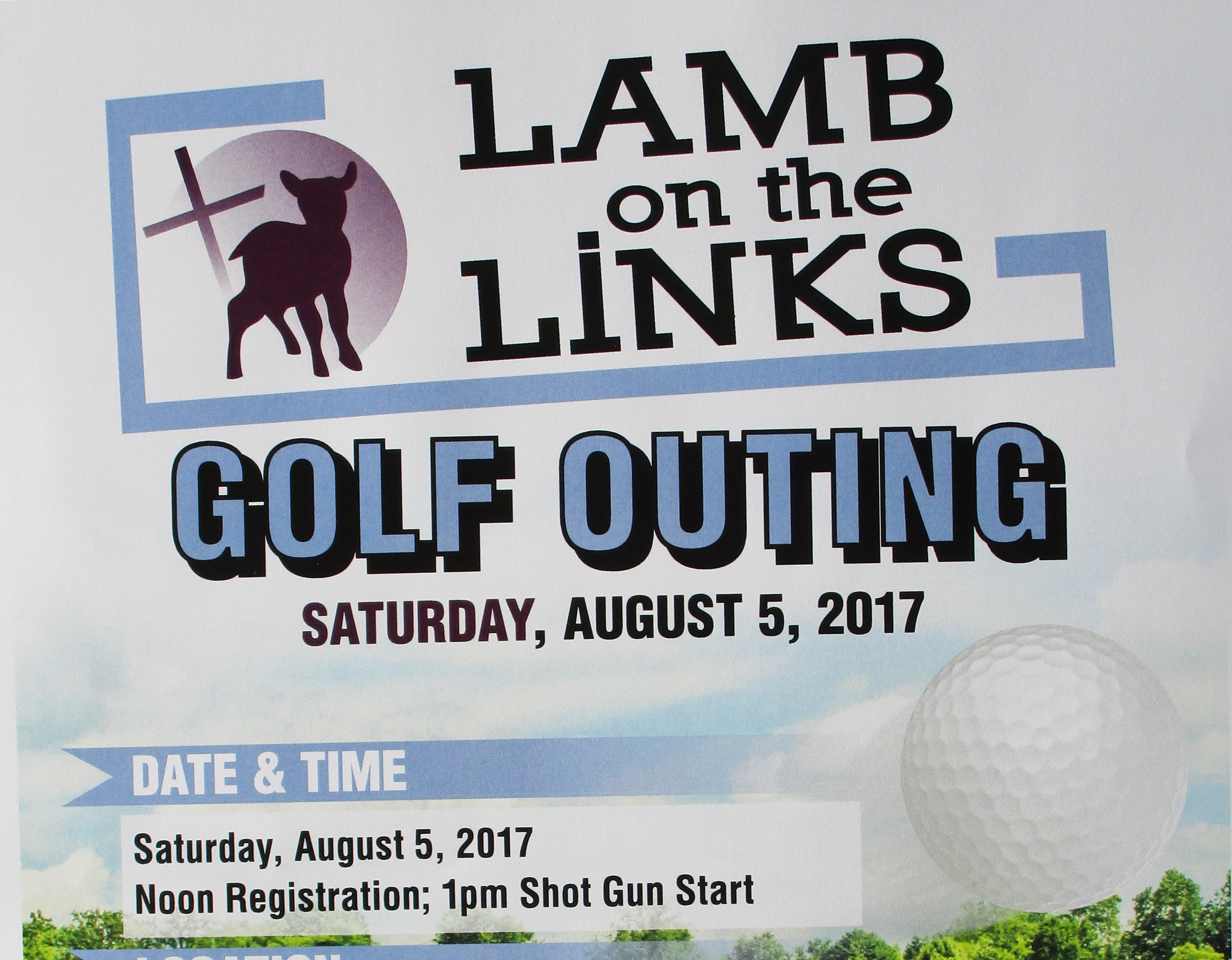 First Annual Golf Outing


Eagle Glen Golf Course


South Eagle Trail, Columbia City
$220 per Foursome – Includes Green Fees, Cart, Prizes & Dinner
**SPONSORSHIPS are available, for your Company, Organization or Family!



The Latin American Missions Board (LAMB) announces its
                        First Annual Golf Outing, LAMB on the Links.
The outing is one of the fundraisers that helps support the work of
         Dr. Jane Weaver in San Lorenzo, Ecuador.
LAMB is a non-profit 501c(3) religious organization that was formed in July, 2000 to:
♦ Provide medical and humanitarian aid to underserved areas of Ecuador and Latin America,
♦ Help individuals and groups be exposed to and participate in the work of missionaries,
♦ Support a variety of outreaches and work teams to meet specific ministry needs.
Dr. Jane Weaver is a board-certified General Surgeon and Fellow of the American College of Surgeons. She serves as the Medical Director of a growing clinic in San Lorenzo, Ecuador
. Simply stated, the healthcare needs in San Lorenzo are not being adequately met.  Many of the patients who come to the Clinic cannot afford to seek more advanced care outside of San Lorenzo. If they cannot find a solution to their problem within San Lorenzo, they simply learn to live with it.  The Clinic has changed and grown dramatically over the past 16 years. The Clinic staff, under the direction of Dr. Weaver, has successfully increased and improved the outreach of the Clinic. As a result, the Clinic has gained more respect and acceptance in the community. More patients are being seen in the Clinic today than at any other time.
The proceeds of the golf outing will be used for:
» Charity Fund – these funds are used to help pay for medicines or surgeries for patients who either can't pay for their care at the Clinic, or can only pay a portion of it.
» Water purification system – the clinic's cistern receives a combination of rain, well and city water.  This water needs to be purified to provide clean, potable water for the clinic campus.
Registration forms will be available on this page soon. 

 
Additionally you can contact

:
Paul A. Graber
260.450.2760