Dr. Jane Weaver is a board-certified General Surgeon and Fellow of the American College of Surgeons. She serves as the Medical Director of a growing clinic in San Lorenzo, Ecuador.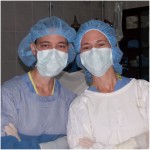 Dr. Jane is the youngest of five children and has an identical twin Sister, Susan. She was born and raised in Fort Wayne, Indiana, where she graduated from Snider High School.
Dr. Jane's undergraduate studies were completed at the University of Southern Indiana, in Evansville, Indiana. She received her M.D. from the Indiana University School of Medicine. Her residency in General Surgery was completed at the University of Louisville.
During the fourth year of her residency, Dr. Jane was diagnosed with cancer, specifically Hodgkins Lymphoma. Thanks to the prayers of many people, and excellent care from the Brown Cancer Center in Louisville, Dr. Jane has been cancer free for over 10 years! Although she has always had a special compassion for people, this experience as a cancer patient (and survivor) helps her relate even more closely to her patients who are facing difficult situations.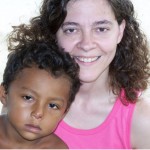 Following the completion of her residency, Dr. Jane spent seven months in Shell, Ecuador, working at Hospital Vozandes. During this time, she fell in love with the people and country of Ecuador, and knew this was where God was calling her to serve.
When Dr. Jane returned to the States, she joined Indiana Surgical Specialists, LLC, a surgical group in Fort Wayne, Indiana, where she worked for two years. During this time, she made several other short-term missions trips to Ecuador.
On September 4, 2001 (a week before the attacks on the World Trade Center), Dr. Jane went to Ecuador as a full-time missionary. She began her service with HCJB Global, working and providing surgery in various clinics, including the one in San Lorenzo. It wasn't long before Dr. Jane knew that God was calling her to serve the people of San Lorenzo.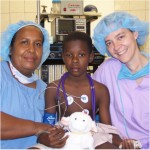 In 2007, with contributions provided by many generous donors through Latin American Missions Board, the facilities at the Clinic in San Lorenzo were purchased by Fundacion Cordero (an Ecuadorian foundation which means, "Lamb Foundation")
Today, Dr. Jane works with a dedicated, Christian staff to provide medical, dental, vision and surgical care at the Clinic.
For more information about Dr. Jane, Read the newspaper article by Michael Shroeder, published in the Fort Wayne Journal-Gazette.